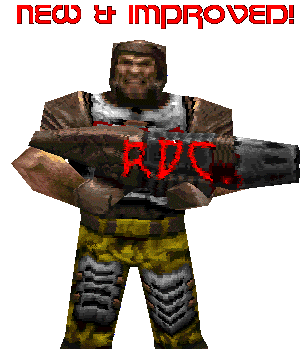 PERSONAL STUFF:
Real Name: Eric Schuelke
DOB: 9/28/82
Hobbies: Snowboarding!!!!
Favorite Band/Musician: |\| | |/|
Location: Brown Deer WI
Processor Speed: Pentium
Connection Speed: 28.8
Homepage: ???

QUAKE BIO:
Nickname: SilentHunter
Rank: "Stooge"
Specialty: Good a blowing the hell out of things
Height: 5'9"
Weight: 130 lbs.
Favorite Weapon: Rocket Launcher
Personal Quote: "I feel the need...  The need for speed."