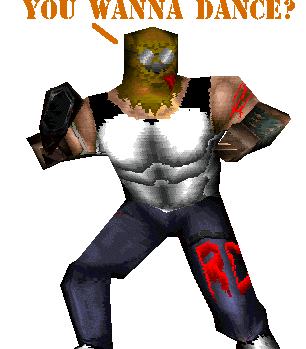 PERSONAL STUFF:
Real Name: Chris Cook
DOB: 06/17/80
Hobbies: Drinking out of the toilet.
Favorite Band/Musician: Primus
Location: South Houston, Tx
Processor Speed: 486
Connection Speed: 28.8
Homepage: ?

QUAKE BIO:
Nickname: Skinner
Rank: "Semi-Vice Grand Poobah"
Specialty: Marksmanship
Height: 6'3"
Weight: 250 lbs.
Favorite Weapon: ?
Personal Quote: "Let's do lunch, bitch."