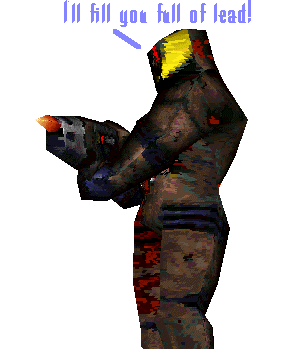 PERSONAL STUFF:
Real Name:  Brian Jardina
DOB: 07/22/82
Hobbies: Star Trek, Star Trek, and ummm Star Trek. I
 like fraggin too!
Favorite Band/Musician: Smashing Pumpkins
Location: Pasadena, Tx
Processor Speed: 686 266
Connection Speed: 33.6 kbps
UIN: 1658431
Homepage: ?

QUAKE BIO:
Nickname: Soam
Rank: "Semi-Vice Grand Poobah"
Specialty: Ummm, Does everything count?
Height: Bigger than you
Weight: Heavier than you
Favorite Weapon: BFG10K (Q2)
Personal Quote: "Live Long and Prosper!.... Ummmm
 NEVER MIND!!!"